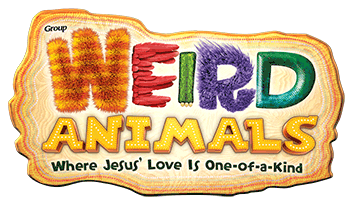 At Weird Animals, kids will learn about some of God's most creative creations! Sunday night we will kick off Vacation Bible School with a movie and popcorn and hotdogs.
Monday through Friday night kids will participate in memorable Bible-learning activities, sing catchy songs, play teamwork-building games, make and dig into yummy treats, experience cool Bible adventures, collect Bible Memory Buddies to remind them they are one of a kind, and test out Sciency-Fun Gizmos they'll take home and play with all summer long.
Children age three through grade 12 and adults are invited to join in the fun from 6:30 to 8:30 p.m., July 14-18, 2014.
For more information or to pre-register contact Amanda Gibson at amandawgibson@gmail.com and (434) 774-5461