Welcome to EphesusFaith.com, the online site for Ephesus Baptist Church in South Hill, Virginia. You'll find everything from news and a calendar to information on Vacation Bible School and how to become a Christian. Thanks for visiting and may God bless you.


NEWS & EVENTS
Sunday, June 10, 2018
Homecoming at Ephesus
Join us for worship service beginning at 10:45 am followed by covered dish luncheon in the Family Life Center.
June 20, 2016 – June 24, 2016
Vactaion Bible School
Come out this week and join us for Vacation Bible School, Monday - Friday evening from 6:00 p.m. - 8:00 p.m. in our Family Life Center!
August 6, 2016 – October 1, 2016
Financial Peace University
Click here to sign up for FPU at Ephesus starting August 6!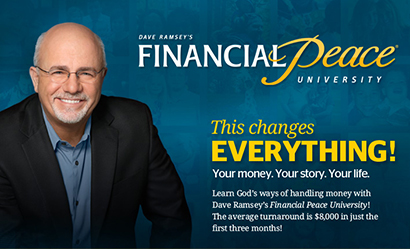 November 16, 2014
Friday's Veil Coming to the Family LIfe Center
Join us at 5pm on Sunday, November 16th at our Family Life Center as Friday's Veil brings us contemporary christian music with a southern rock/classic influence. For more information click here.
September 6, 2014
The Sky Family presents Celtic Revival
Join us at 7pm on Wednesday, September 17th and Thursday, September 18th at our Family Life Center as the Sky Family brings us the Gospel in Blazing Irish Dance and Fiddles. For more information call 434-689-2315 or click here.
August 31, 2014
Thank You, Stanleys
It is with heavy hearts that we say goodbye to Pastor Earl and Connie on their last day serving Ephesus Baptist Church. We thank you for all the years of hard work and service to the Lord at our house of worship. We wish nothing but the best for you in all of your future endeavors.